Halloween Party @ Bow Lane Dublin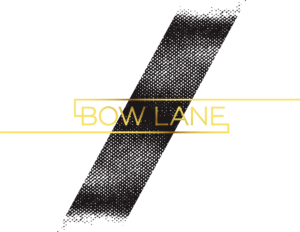 Presents
DJ Dave Gerrard
At
Night of the Living Disco
Sunday 30th October 2016
As darkness falls across the land join us at Bow Lane this Halloween Bank Holiday Weekend as we dig up a heart-stopping Studio 54 vibe and funk it out for the Night of the Living Disco.
Where grizzly ghoul grave-robbers DJs Dave "Call me Sal" Salacious and Eamonn "Jabbawookie" Barrett dig up the best 70's and 80's funk and disco. Why not find your soul for getting down and dance-macabre at Dublin's funkiest Halloween fright-night? There's a €500 cash prize up for grabs for the best Zombie Chic look plus lots of spot prizes.
Then close to midnight DJ Dave Gerrard scares up a demon of a session into the witching hours at his first Irish gig.
There's no cover charge for this event, just make an effort with the look!
Dave Gerrard Bio
I've always been into mixing, started in 1980 with three tape decks mucking around at a mates' house, got some decks in 1990 and started DJ'ing and a natural progression was to produce music. I had my first release in summer 2012 and haven't looked back having tracks picked up by the likes of Greg Wilson & Dimitri from Paris with releases on Chopshop, Disco Dat, Masterworks, Hot Digits, Get Down Edits, Sound Exhibitions and also some free stuff for Spa In Disco. Most recently I've been working with a friend as one half of GREYSKOOLEDITS.
Dave Gerrard
GREYSKOOLEDITS